This Week in Medicare…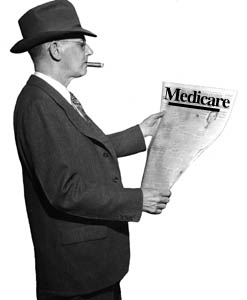 The following is a wrap-up of stories in the news about Medicare, Medicare Supplement Insurance Plans and Medicare Prescription Drug Plans:

Medicare and Medigap policies provide benefits for  home health services. Generally Medicare will account for the co-pay and deductible if a patient requires skilled nursing. As of April 1st, however, beneficiaries will need to visit a doctor 90 days before or 30 days after their home visit in order to receive reimbursements. This is an effort to curb unnecessary spending on Medicare fraud, but some consumer groups are angered at the inconveniences the new rule causes.
According to the CQ Health Beat pharmacist around the nation are asking that Medicare officials postpose the plan to regulate the process that Medicare prescription drugs are filled. The plan "would require pharmacies to dispense medicines in no more than seven-day increments." The effective date for the policy change is January 2012.
To get more information about Medicare Supplement Insurance plans, talk to one of our Medigap plan representatives today or use our instant quote below.