This Week in Medicare…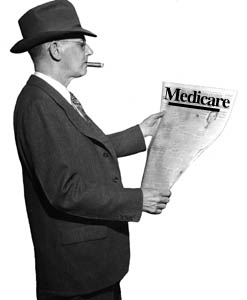 The follow is a wrap-up of stories in the news about Medicare, Medicare Supplement Insurance Plans and Medicare Prescription Drug Plans:

Medical News Today released a report on Monday indicating that prescription drug prices have shown dramatic increases since the passage of the Affordable Care Act late last year. Seniors are somewhat protected when they fall into the donut hole of their prescription drugs plan because the act entitles them so save up to 50 percent on brand name drugs. Generic drugs prices increase 2. 6% per year on average while brand name drugs increase 8.3% per year.
According to the Department of Health and Human Services Office of the Inspector General, Medicare mistakingly honored over $3 million worth of claims for the Viagra drug. Now, you won't find this on any Medicare Part D formulary, but it is reported that the error occurred because of a software malfunction in the  2007-2008 year.
To get more information about Medicare Supplement Insurance plans, talk to one of our Medigap plan representatives today or use our instant quote below.